Terms of Use
Welcome to TIA Legal Group Pty Ltd t/a TIA Lawyers ABN 24 141 909 006 ("Gold Coast Notary") Gold Coast Notary's website. By accessing or using this website, you agree to be bound by the terms of use below of our website ("Terms of Use").  Please note that the Terms of Use may change from time to time and without notice. By continuing to use our website you accept to be bound by the most up-to-date Terms of Use displayed on our website.
No solicitor or notary public / client relationship
Your use of this website or the receipt of any information from this website is not intended to create a solicitor or notary public client relationship between you and Gold Coast Notary.
Liability
Gold Coast Notary is not responsible to you or anyone else for any loss suffered in connection with the use of this website or reliance/use on any of the content. To the maximum extent permitted by law, we exclude any liability which may arise as a result of you using this website or any information on it.
Intellectual Property
All contents on this website are the property of Gold Coast Notary. The exclusive right to this website belongs to Gold Coast Notary. You may only access and use the content for non-commercial or personal use unless you have the express written consent from Gold Coast Notary.
Refunds
As soon as payment is received, you are deemed to have engaged the services of Gold Coast Notary. No refunds will be payable by Gold Coast Notary in any circumstances.
Privacy and Release of Information
Gold Coast Notary is bound by the Privacy Act 1988 ("Privacy Act"). Accordingly, Gold Coast Notary takes reasonable steps to protect personal information collected by Gold Coast Notary from misuse, loss or unauthorized access or disclosure.
Severability
In the event that any of the provisions of these Terms are or will become invalid, illegal or unenforceable, the remainder shall survive unaffected.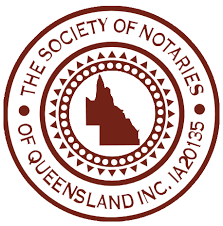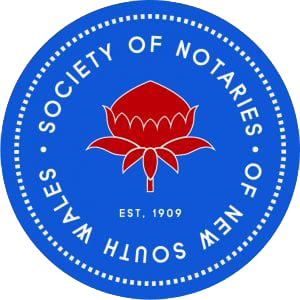 Notarial Services, Apostilles, Authentications and Certificates
Contact us for notarial services and assistance with acquiring Apostilles